PRGF®-Endoret®, PLP treatment in Alliston, ON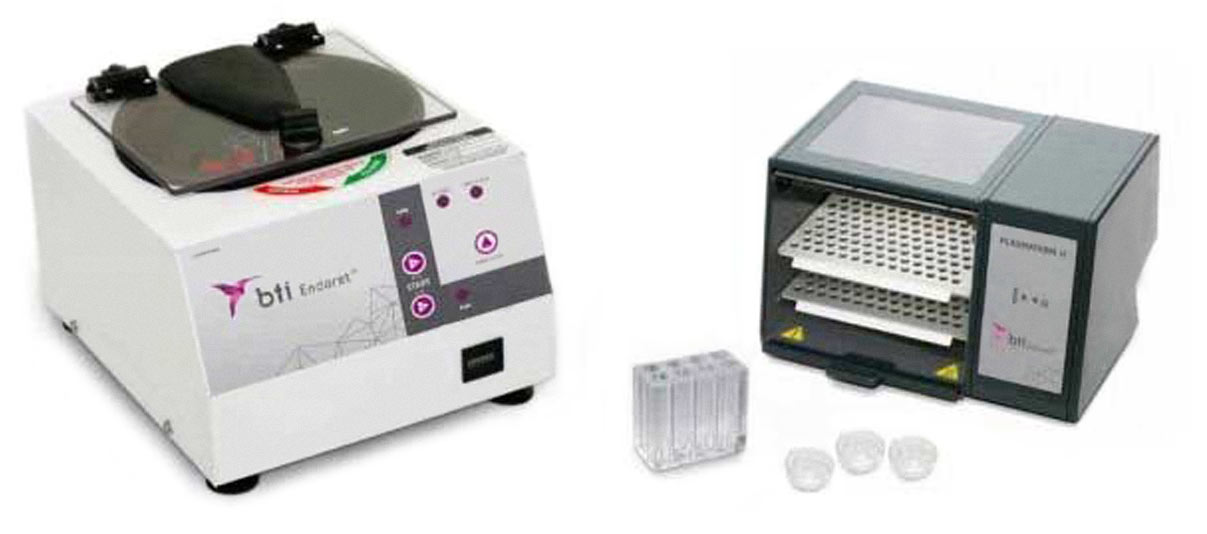 Plasma-rich growth factors (PRGF) is a subtype of platelet-rich plasma (PLP) that stimulates tissue regeneration.
PRGF®-Endoret® is the first technique based on obtaining a concentrate of 100% autologous growth factors (obtained using a small amount of blood from the patient). PRGF®-Endoret® is a unique, patented system that has all the health certifications necessary at the international level, which makes it the safest and highest-quality technique currently on the market.
Download PRGF®-Endoret® patient brochure (*.pdf)
The solution for a healthy mouth is inside you
Regenerative medicine has been a revolution in the search for new treatments. Thanks to this, today it is possible to use the human body's own resources to cure itself, which is the principle on which the PRGF®-Endoret® technology is based. This technique enables us to isolate, concentrate and remove growth factors, a set of proteins present in our blood, responsible for repairing tissues naturally. The use of the PRGF®-Endoret® technology has been a revolution in the field of dental medicine, which means we can offer solutions that are minimally invasive, customized, biosafe, and predictable to guarantee the success of the treatment.
Why do we use PRGF®-Endoret®?
Because its application is very beneficial for you. The use of PRGF®-Endoret® in dental medicine favors quicker and more predictable healing, reducing not only the pain but also the risk of infection.
Accelerates the healing process
Reduces inflammation
Reduces the risk of infection
Absence of pain
My case is complex and painful, are there any solutions?
There are multiple versatile solutions offered by PRGF®-Endoret® technology. As there are different formats (liquid, gel, or fibrin membrane), plasma rich in growth factors helps us solve different and complex clinical situations. As an example, it will be used in its liquid format to wet dental implant surfaces to reduce the osteointegration time and, in gel format to recover bone after a tooth extraction or in a bone defect. It will be also possible to carry out grafts with the bone of the patient himself in order to regenerate its lack avoiding more complex surgeries.
Dental extractions
Treatments with implants
Patients with loss of bone
Treatment of periodontal defects
Guarantees for the patient
PRGF®-Endoret® technology has been conceived thanks to a series of precise and very rigorous protocols during each stage: extraction, centrifugation, fractioning, activation, and application. This protocol guarantees the quality of the end product obtained, in optimum conditions. All the elements used by its specialists have been specifically designed by the R&D+i department of Biotechnology Institute (BTI).
PRGF®-Endoret® is being used successfully in more than 20 countries all over the world.