Patients in Alliston ask, "Can cosmetic dentistry improve my smile?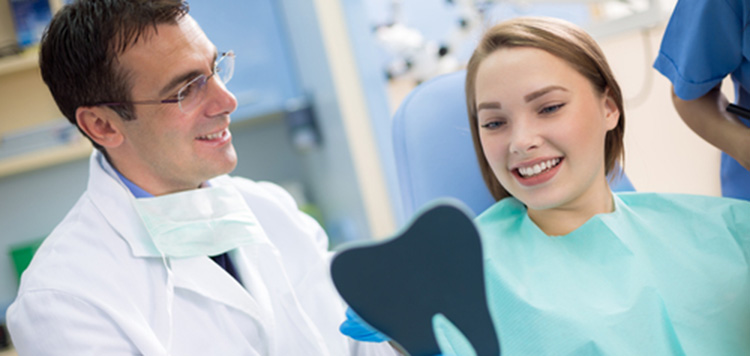 Are you wondering if cosmetic dentistry can improve your smile? The answer is yes, but the benefits do not stop there. Cosmetic dentistry consists of a range of dental services that offer many advantages, including restoring the smile's function, improving its appearance, preventing future problems, and improving self-confidence. Whether your issue is discoloration, gaps left by missing teeth, or crooked teeth, cosmetic dentistry can help.
At Dominion Street Dental in Alliston, ON we provide comprehensive cosmetic services to address a wide variety of issues. To learn more about them, please call us at (705) 435-4124.
Improving form and function
When you hear the term cosmetic, you may automatically think of a purely aesthetic solution. But many times, cosmetic dental procedures improve oral health and the function of the smile while also improving the appearance.
There are many reasons patients may seek cosmetic dental care. Some of the most common are discussed below.
Gaps between the teeth
There are several different options available to us when it comes to correcting gaps between the teeth. Small gaps that are caused by chips in the teeth can often be corrected using dental bonding. If there are larger gaps caused by misshapen teeth, porcelain veneers may be attached to the front of the teeth to create the appearance of a straighter smile. If there are many gaps attributed to misalignment, orthodontic treatment may be the best options.
Stained / Discolored teeth
Stained and discolored teeth are is among the most common complaints among our patients in the Alliston area. The good news is that they are fairly easy to fix. Professional teeth whitening is effective at eliminating difficult stains from the front of teeth and whitening the enamel to create a more vibrant smile. Teeth whitening is one of the quickest and most cost-effective ways to really enhance the smile.
We offer two options for teeth whitening: in-office or at-home. In-office whitening is perfect for the individual who has an important event coming up, or simply wants to have a whiter smile in a single office visit. At-home whitening is for those who wish to lift stains and whiten the teeth gradually. Both options offer the benefits of dental supervision for results that really shine.
Crooked teeth
Crooked teeth are a cosmetic concern but can also impact oral health. When teeth are crooked, it can become difficult to properly clean between them, increasing the risk of tooth decay. Orthodontic treatment can straighten the teeth into proper alignment to improve the appearance of the smile and keep the teeth and gums healthier.
Benefits of Cosmetic Dentistry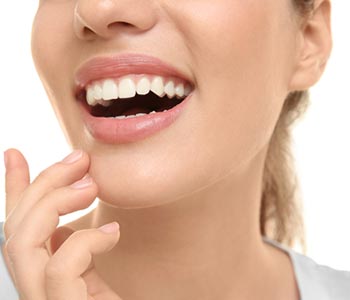 Beyond making your smile look better, cosmetic dentistry offers many advantages. Here are some of the most notable:
Corrects aesthetic imperfections – Cosmetic dentistry is versatile, it can correct imperfections ranging from stains, cracks, chips, gaps, uneven shapes, and more
It takes years off your appearance – Tooth discoloration, missing teeth, receding gums, are all common signs of aging, and when you correct these issues with cosmetic dentistry, you end up looking years younger
Improve your self-esteem ­– Dental issues can cause immense feelings of embarrassment, which can impact all areas of the life professionally and personally; by improving aesthetic flaws with cosmetic dentistry, it can help you regain self-esteem and give you the confidence to achieve your goals
Prevents future problems – Fixing problems such as cracks, chips, or missing teeth can improve overall oral health and reduce the risk for issues later down the road
Motivation to maintain good oral hygiene – We often find that once individuals have invested time and money into improving their smile with cosmetic dentistry, it also improves their desire to maintain good oral hygiene; patients will often brush and floss more frequently, maintain yearly check-ups, and avoid stain-causing foods and beverages
Headache relief – In certain instances, alignment of teeth can cause problems with the bite, leading to headaches and jaw pain, and by fixing these issues, individuals can enjoy a straighter smile and pain relief
If you're ready to see how cosmetic dentistry can improve your smile and your life, we're here to help. Call the team at Dominion Street Dental in Alliston today at (705) 435-4124 to request your cosmetic dentistry consultation and start your journey towards a more beautiful smile.
Back to Cosmetic Dentistry Page